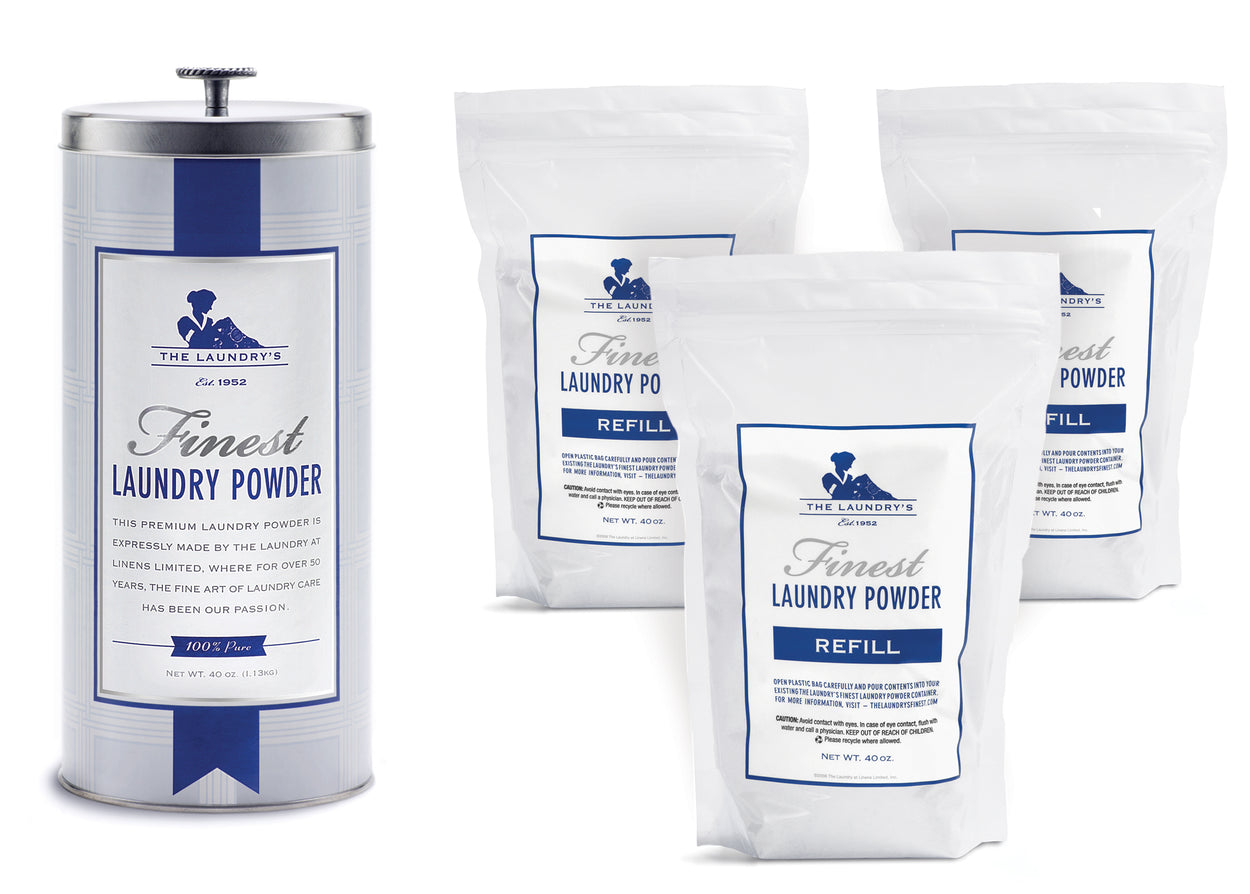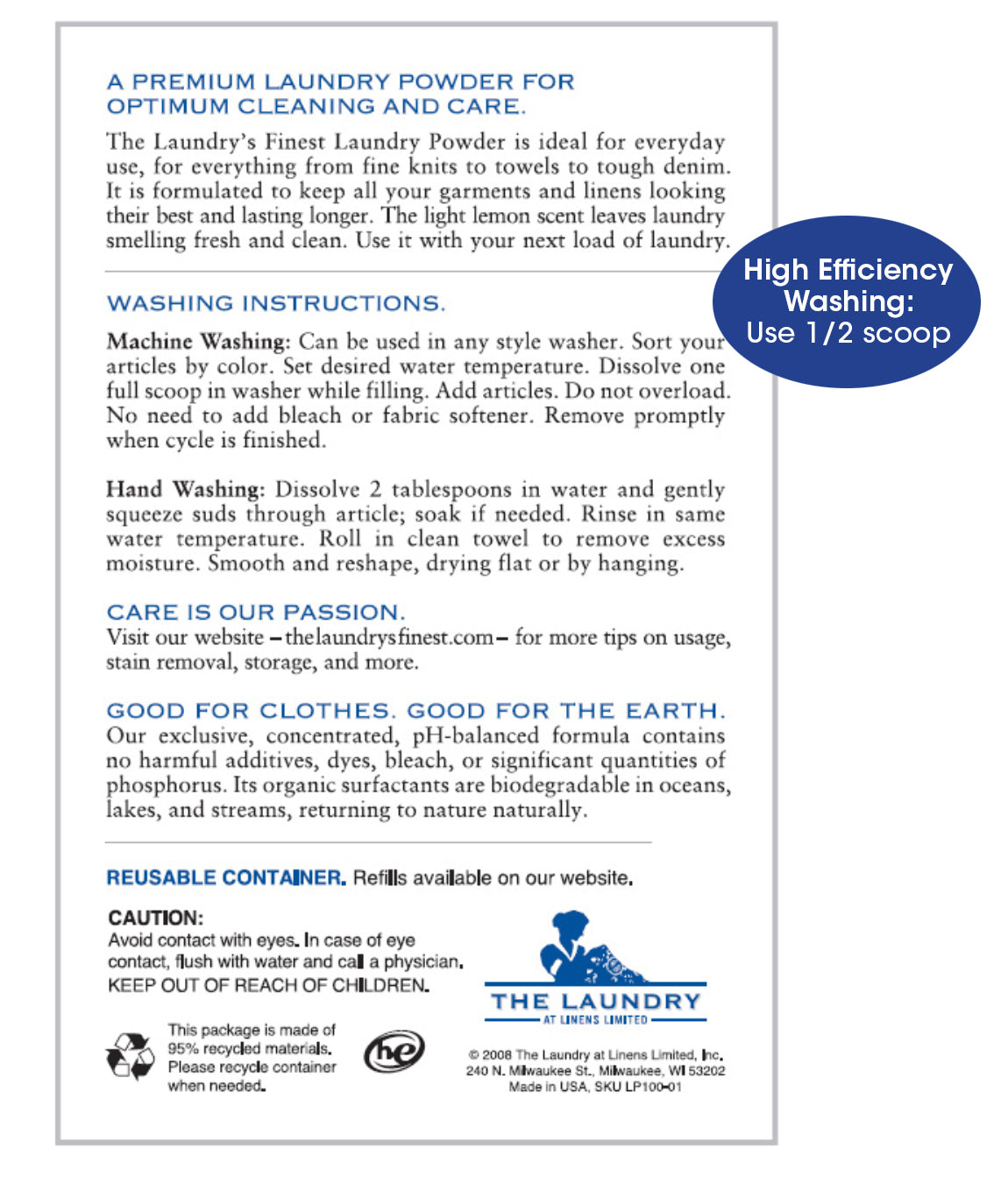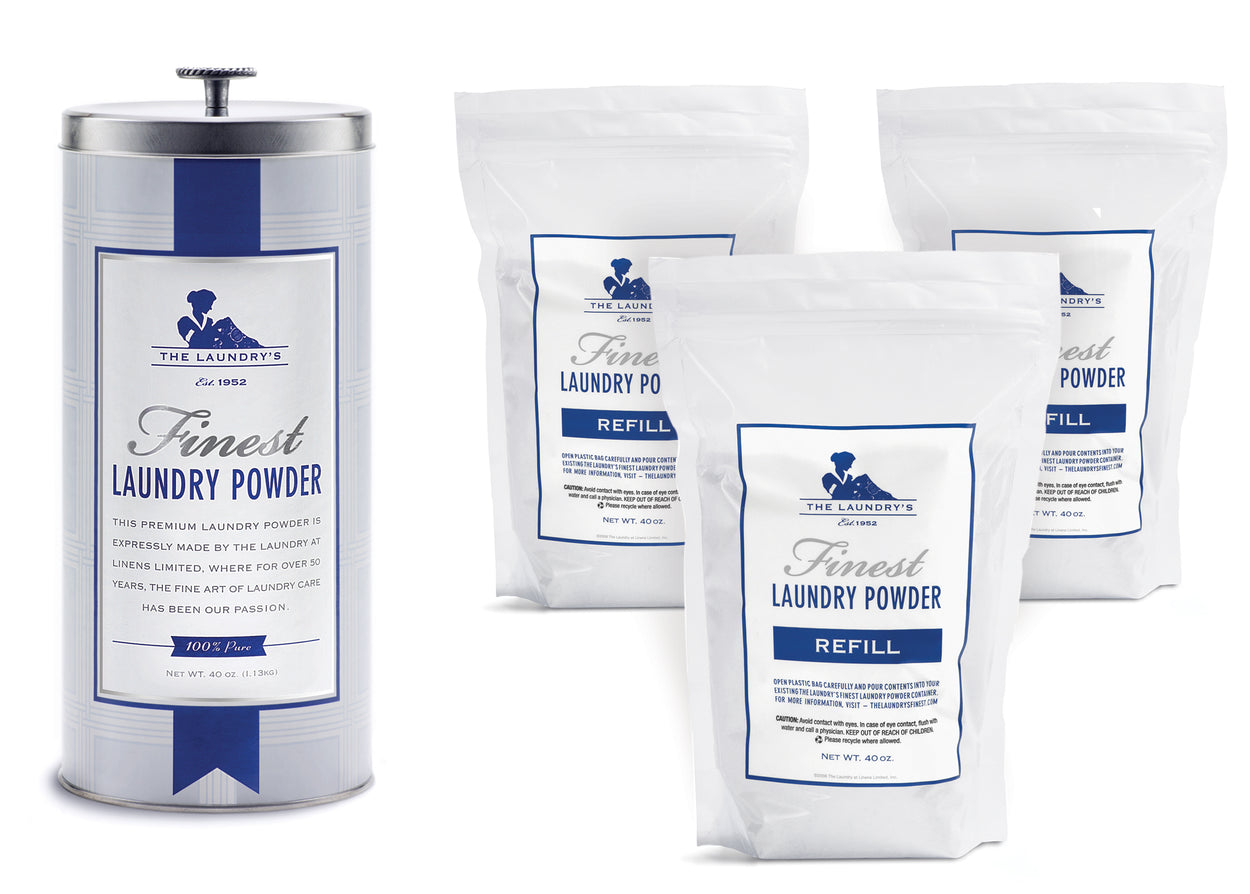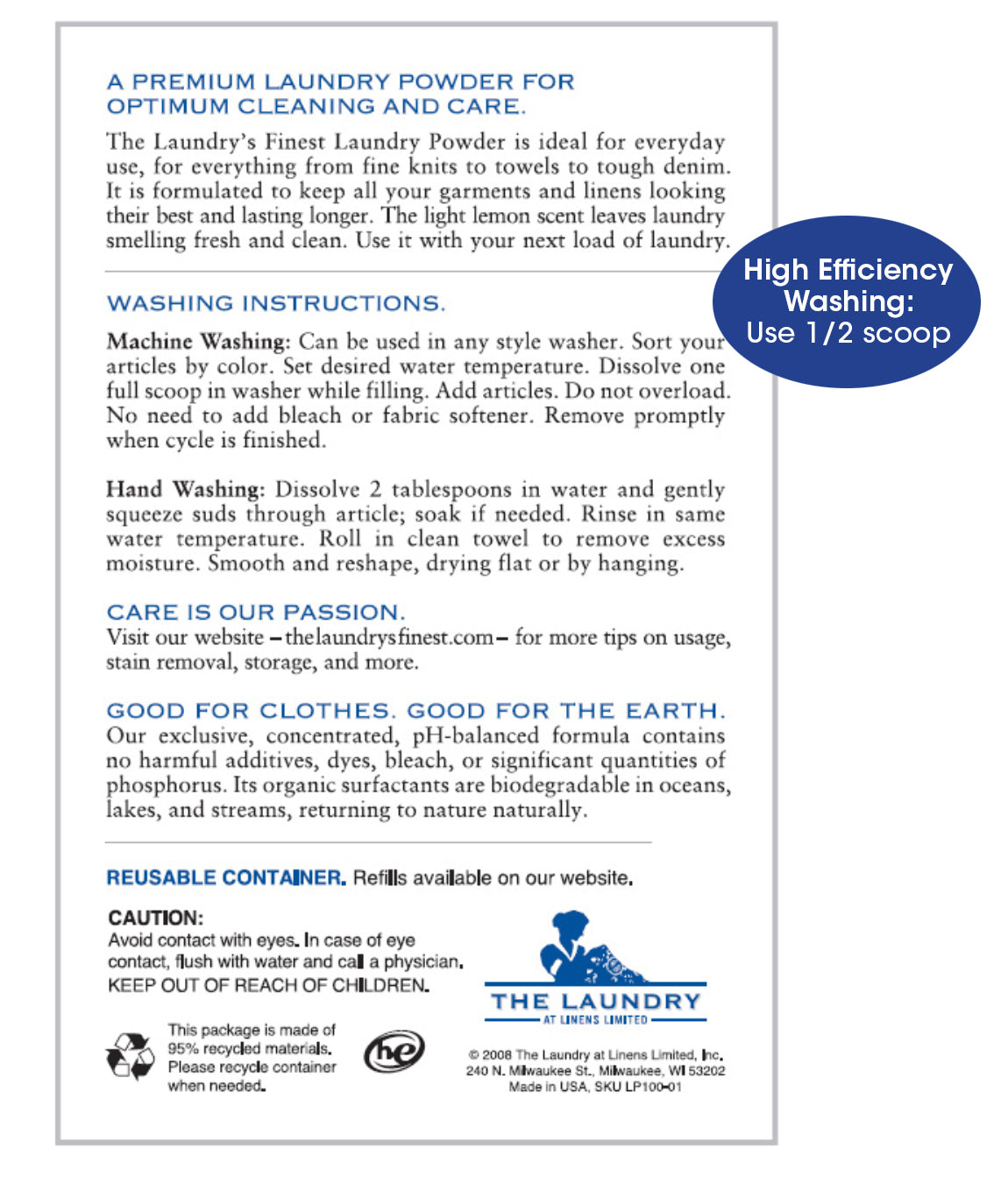 CANISTER & THREE REFILL PACKS
THE FINE ART OF LAUNDRY CARE COMES HOME
We realize that many people take pride in laundering their linens and clothes at home using the highest quality products available. That's why we are committed to bring the same products that we use at The Laundry to you at home. 

Developed over 68 years of professional laundering experience, our exclusive formula reflects our distinctive old-world artisan approach to laundry care that has made The Laundry at Linens Limited the foremost fine linen laundry in the country. 

Ideal for everyday use, for everything from fine knits to towels to denim, our detergent is formulated to keep all your garments and linens looking their best and lasting longer. With a light lemon scent, our detergent leaves laundry smelling fresh and clean.

GENTLE ON CLOTHES, THE ENVIRONMENT, AND YOU
100% Pure Detergent ideal for everyday use
Formulated for all types of washers
pH balanced for prolonged fabric health
Organic surfactants that clean naturally
Biodegradable & Non-phosphorus
No chemical additives
No bleach alternative that weakens fabric and breaks down fibers
No optical brightening agents that add a florescent dye over the fabric to artificially enhance the color
Cleans up to 240 loads of laundry.